welcome to kitchen frolic!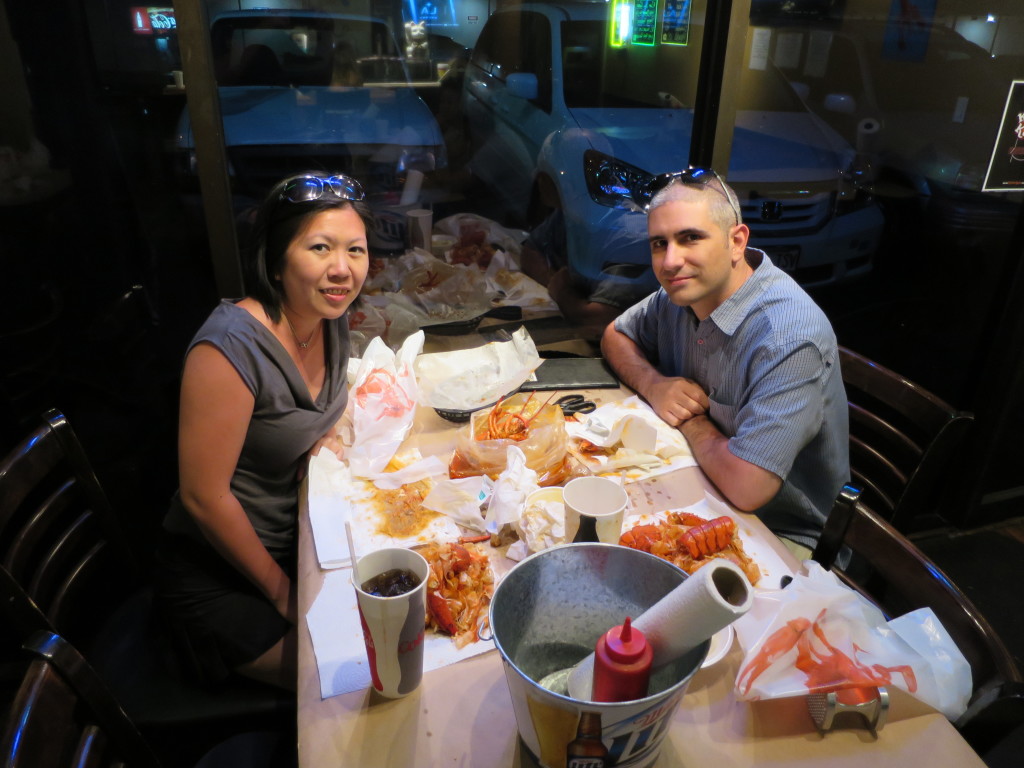 Hi! I'm Stephanie – the Eater, Writer, Wannabe Traveller and Cookbook Collector behind kitchen frolic!
I live in Toronto, Canada, with my husband Paul and I started this blog in 2012 to record our kitchen successes (and failures) as we tried our hand at home-cooking. We love hanging out in the kitchen together, discovering new recipes and figuring out what to make for dinner (although I'm usually more focused on figuring out what's for dessert).
Since then, my 'recipe journal blog' has morphed into something quite different – we still enjoy cooking together and I still share some of our original recipes, but this site is now focused more on other food-related fun – food book and cookbook reviews, kitchen gadget reviews and info about culinary travel (a fancy way of saying "eat well while visiting somewhere else").
I'd love to connect & keep in touch with you! Find me on Twitter, Facebook, Instagram, and Pinterest!
the cameras
Food photography is tricky. Like, really, really tricky. I've learned a lot since I started this blog but there is still so much more for me to learn. But I have to admit, I enjoy every minute of it!
Luckily for me, Paul has been getting more into photography and video lately, so now there are more toys lying around the house for me to try.
The gear:
– iPhone 7
– Nikon D3200 with a 35mm 1.8 lens and a 18-200mm lens
– Canon PowerShot S120
– GoPro Hero4
– GoPro Hero4 Session
the cookbooks
I have a bit of a weakness when it comes to cookbooks. I have no idea how it started (although I do remember Nigella and Jamie being among my first ever purchases), but somewhere along the way, I glanced at my bookshelves and realized I had way more cookbooks than it was humanly possible to cook from. But they're so pretty! I read them like others read novels. I have stacks of them scattered around our living space. Yes, it's a problem.
But while I tackle with my addiction, at least I can be of some use to others and review some of the books in my collection, both new and old.
the travel
I say I'm a 'wannabe traveller'. It's not that we don't travel… we just don't travel as often as we'd like to. With both of us working full time, finding the time (and money!) to travel is often difficult, but we try to get away at least once or twice a year and have been fortunate to have travelled to some amazing places like Hawaii, London, Rome, Tokyo and Hong Kong.
Wherever we end up, we love to immerse ourselves in the history, culture and FOOD of the places we visit. Luckily, we're both pretty adventurous eaters and we definitely try to 'eat like the locals' wherever we end up.
If you have questions, comments or just want to say "Hi!", feel free drop me a line!